[ad_1]

Emirates has unveiled plans to deploy its iconic
Airbus A380 on its daily Amsterdam service, and add a second daily
A380 service to London Heathrow starting from 1 August 2020.
Emirates hugely popular A380s
returned to the skies on Wednesday, with EK001 to London Heathrow taking off
from Dubai International Airport at 07:45, and EK073 at 08:20,
carrying commercial passengers onboard this flagship aircraft for
the first time since March.
Emirates flight EK073 received a special
welcome on arrival at Paris Charles De Gaulle, as it becomes the
first and only scheduled A380 flight to operate at this major
European airport since the ongoing global COVID19 pandemic began.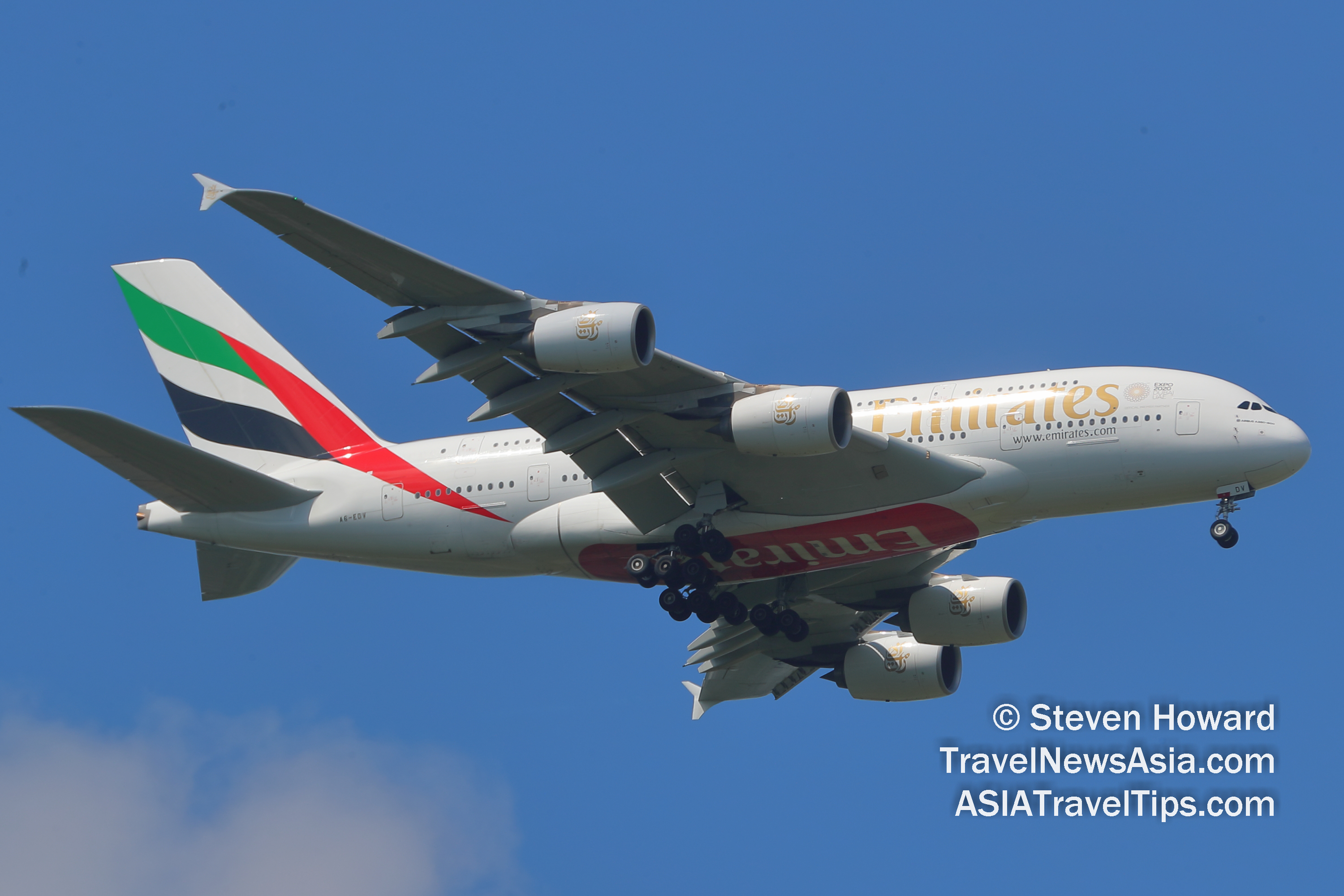 On Wednesday, Emirates also resumed scheduled passenger services to seven more cities –
Athens, Barcelona, Geneva, Glasgow, Larnaca, Munich, and Rome.
Today, the airline will resume
flights to Malé and Washington DC, whilst Brussels flights will
recommence tomorrow (17 July).
Emirates has said that travellers will only be
accepted on flights if they comply with the eligibility and entry
criteria requirements of their destination countries.
Before buying a ticket, passengers should check
they have whatever insurance they need, and also verify very
carefully with the relevant authorities for all the latest
required regulations of not only their final destination, but also
the airport they will fly from, return to, and any they may need
to transit in.
See latest

Travel News,
Video
Interviews,
Podcasts
and other
news regarding:

COVID19,

Emirates,

A380.
[ad_2]
Travellers Cantik Indonesia, find another review about travelling to Singapore in our website.