,Bulan Ramadhan hanya tinggal menghitung hari. Lebaran Idul Fitri juga tidak lama lagi. Disini Joana Bagikan Kartu Ucapan Selamat Idul Fitri dalam bahasa Inggris dan Semoga bisa di share ke rekan, atasan, saudara kalian.
,To My Dearest Friend, Have a Happy Eid! ,Wishing you and your family a joyous celebration filled with peace and love!
,From my family to yours, A happy and peaceful Eid! Wishing you and your loved ones plenty of blessings. May you enjoy peace and prosperity.
To our brothers and sisters ,Eid Mubarak To You All! ,We wish you and the Islamic nation a blessed fast. Much love, from the Henderson family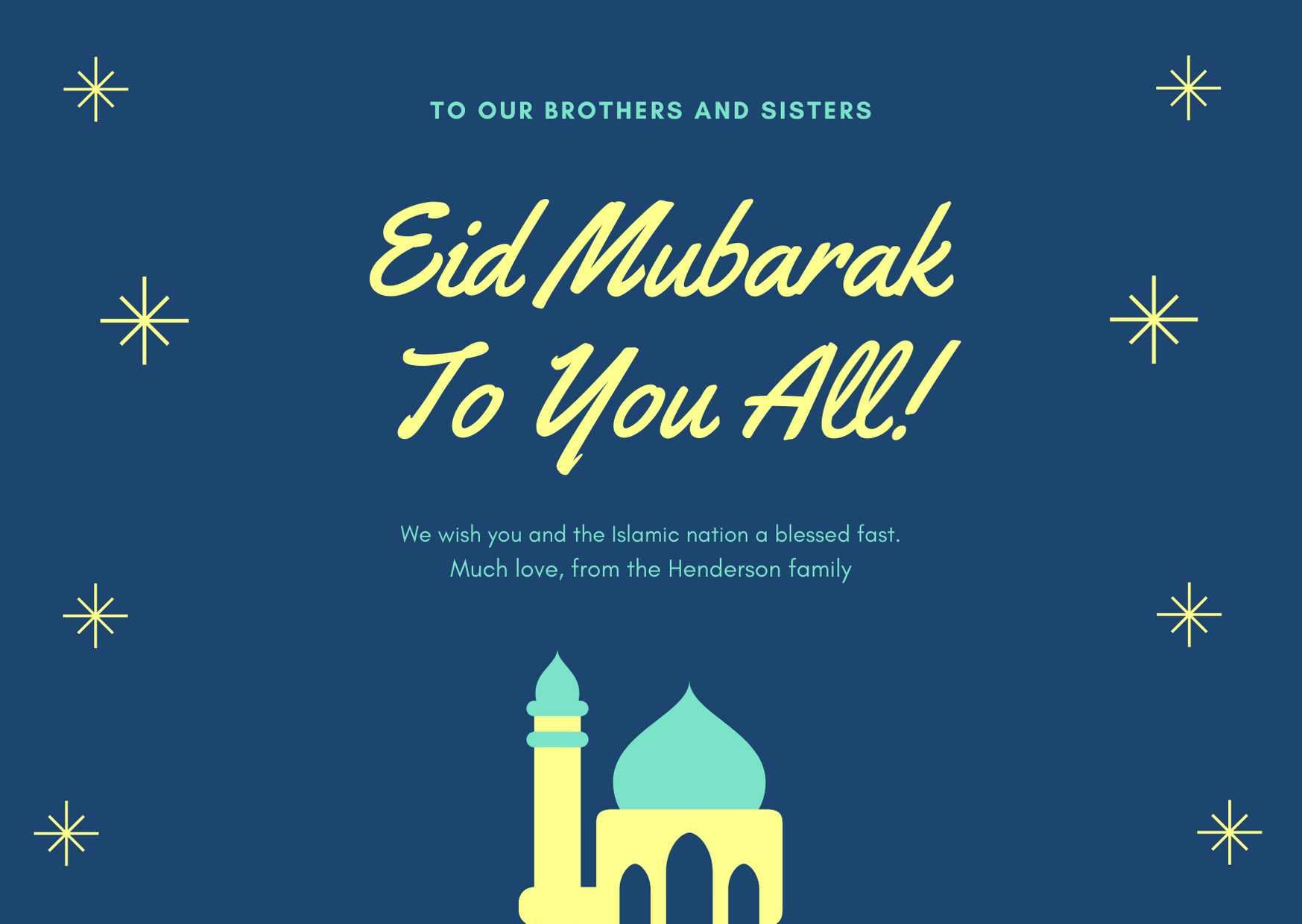 ,A time for celebration. A time for celebration Eid Mubarak to All! May Allah's blessings fill your home on this holy day.
,To my dearest friends, Eid Mubarak to you all! May you and your loved ones be blessed with peace and happiness!